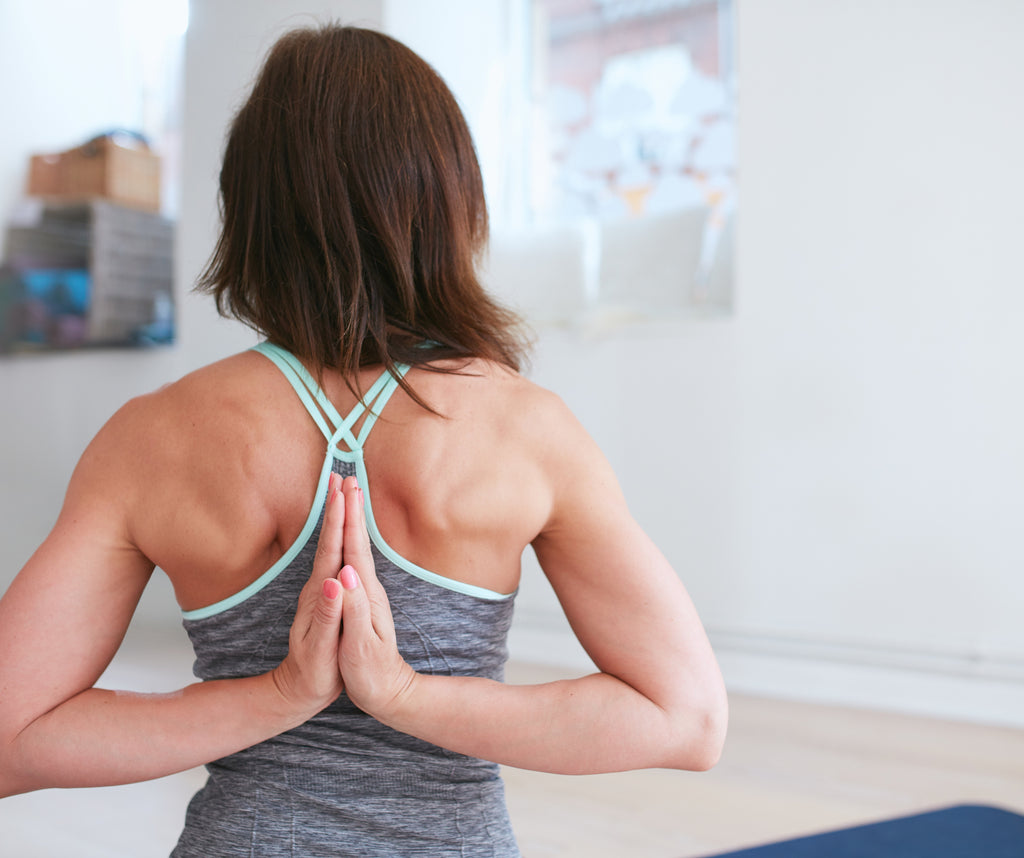 Explore the Benefits of Tadasana Paschima Namaskarasana: A Guide to the Standing Asana with Folded Hands
In this standing asana, the hands are folded at the back in the Indian salutation of namaskar or "greeting." This stretch requires considerable flexibility in the upper body and arms. Practice paschima baddha Hastasana until your shoulder, elbow, and wrist joints are sufficiently supple to perform this asana efficiently.
Stand in your bare feet in Tadasana on an even, uncovered surface. Gently turn your arms in and out a few times. Take them behind you and join your fingertips, pointing back. Move your elbows around and rotate your wrists so that your fingertips turn and point first toward your back. And then upward.
Press your palms together, and move them up your back until they are between your shoulder blades. Keep your palms joined from the base to the fingertips. Push your elbows down to stretch your upper arms and chest. Focus on keeping your chest armpits open. Keep your neck and shoulders relaxed. Hold the pose for 30–60 seconds. Breathe evenly.
Benefits
Reduces depression
Relieves cervical spondylosis
Increases the flexibility of the upper body, arms, elbows, and wrists
Strengthens the knee joints
Reduces sciatic pain
Corrects flat feet
Cautions
Do not practice this asana if you have stress-related headaches, a migraine, low blood pressure, insomnia, osteoarthritis of the knees, bulimia, diarrhea, or leucorrhoea. Do not hold the pose for more than 15 seconds if you have high blood pressure. If you are prone to backache, have a slipped disc, or have a prolapsed uterus, keep your feet together and knees apart.